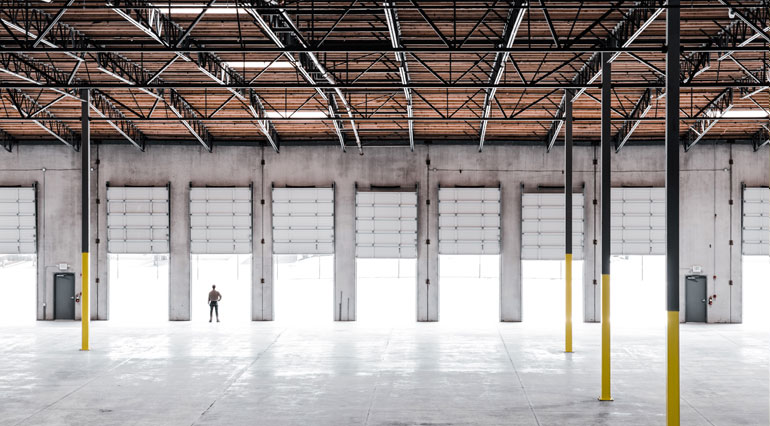 How to choose your building
The location
We are here to share our expertise to advise you in these matters.
In town
Advantages
If you are in the production sector and you need unskilled labor, it will be more available in an urban area than in an industrial park.
If you have a short circuit production, a central location will be more efficient.
Disadvantages
Except for managing last mile logistics, setting up in a city is not the best option.
Why not? The urban environment is complex for delivery by truck. Think about the parking of delivery vehicles and the maneuvering area they need.
Also consider the noise nuisance if you deliver at night.
Environmental permits are more demanding in their criteria.
In an industrial zone
This is probably the solution that will suit most people.
Accessibility, maneuvering and unloading area, all criteria are checked.
Keep in mind that the following criteria should be at the heart of your considerations.
Proximity to a city, a road, rail or river junction or an airport.
Also think about the fiscal aspects, subsidies, and the language factor.
Technical aspects
The following points should be part of your reflection:
Height under beam and headroom
Dimensions of the sectional doors
Unloading dock with or without leveler
Floor overload
Insulation and heating
Type of delivery vehicles
General condition
If you are buying an industrial building, you should pay particular attention to possible traces of pollution and to the environmental criteria of the area
We are here to share our expertise and to advise you in these matters.